Find an apartment in New York City by using the new marketplace for rentals where you can take over a lease!
When someone needs to "get out of their lease", they post the details on our website which results in hundreds of leases found nowhere else in the city, from short term rentals as little as 1 month in duration to 12 months and up. 9 Month rental on the Upper West Side? Check. 3 Month sublet in Brooklyn? You got it! By taking over an existing tenant's lease, you can get a sweet deal in a cool neighborhood!
Sound good? Give it a try; search the site and get the apartment you thought was impossible to find.
search listings
---
Sign-up for The Leasebreak List to have "leasebreaks" and short term rentals delivered right to your inbox.
Sick of combing through Craiglist to find that New York apartment? Every week Leasebreak sends out an email newsletter with the latest listings from leasebreak.com. Finding the best rental or short term sublet has never been easier.
get the weekly email
---
Leasebreak is revolutionizing apartment renting in New York City.
Read The Daily Beast article on how Leasebreak.com is changing the way we find apartments.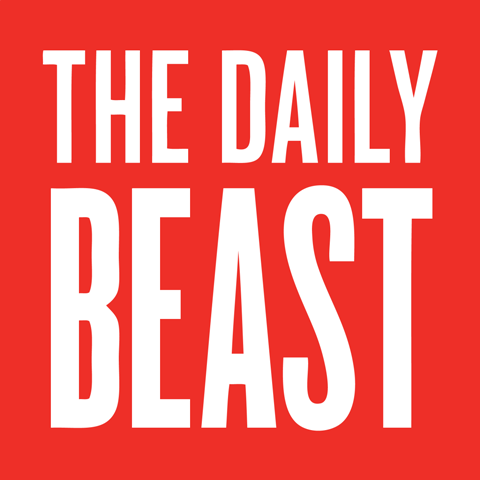 How does Leasebreak.com work? Apartments delivered right to your inbox.
Every week Leasebreak sends out an email newsletter with the latest listings from leasebreak.com. Finding the best rental or short term sublet has never been easier. Contact the Lister.
Unlike other sites, all listers are required to post the exact address, as well as disclose if they received landlord approval or not. If you are interested in a place: send them a message! It's free.

Get the key.
Once the details are worked out, you are ready to move in to your new apartment in New York City! Drop us a line on Twitter so we can say "congrats!"
And yes, it does work.
"It's simple, free, and everyone wins."
Rami Singh Bedi
New York, NY
"I really appreciate your site - what a fantastic resource."
Evan
New York, NY
"I had a good experience with Leasebreak. You guys have a great website."
Laura
New York, NY
---
What is Leasebreak.com?
The new way to find your new place.
Dismayed at the lack of help for people looking for short term rentals in New York City, broker and real estate expert, Philip Horigan founded Leasebreak to provide a tool to do exactly that.
Launched in 2013, Leasebreak.com has grown by leaps and bounds, providing new listings every week to an ever-expanding number of users eager for a fresh approach to the rental market in New York.
Using the apartment search or subscribing to the popular weekly newsletter "The Leasebreak List", thousands of people are searching for their new apartment using Leasebreak.com.
Are you an artist or freelancer with a gig in the City? Maybe you are a recent college grad with an internship for the summer, or a visitor wanting to stay a while. Perhaps you just need a change without jumping into a whole new commitment right away. No matter who you are or what circumstance you are in: you need a place to live. Let Leasebreak help you find that place, so you can get back to what makes you happy to be alive.
Read up on short term rentals from the experts at Leasebreak
Very few know more about the New York real estate scene than the folks at Leasebreak, and we want to share their insights with you. Read what we've learned through years of experience. 'Cause the more you know, the better equipped you'll be to hit the Big Apple's world of apartment hunting.
About Us
At Leasebreak.com, our mission is simple: Connect those who are looking to break their apartment lease ("lease breakers") with those who are looking for a short term rental ("Short term renters"), or perhaps a longer term rental. Often landlords will allow you to break your lease if you can provide a qualified renter to take it over.
Launched in 2013 and focusing on Manhattan and the New York City market, Leasebreak.com started with the realization that there are often times when sudden unexpected life changes result in people needing to get out of their apartment lease. Furthermore, we realized that the resources that existed to help tenants get out of their lease were extremely limited. At Leasebreak.com, we strongly believe that Landlords should be enlisted as partners in the process. Usually, they are more than willing to work with tenants in these difficult situations, as long as the tenant can find someone qualified to take over their lease and as long as the landlord is not financially impacted by the "lease break". In fact, quite often, landlords would welcome a "leasebreak" situation because it may mean they can start a new lease with a new tenant at a higher price sooner than they would have been able to do under the current lease.
Our goal is to provide a tool – leasebreak.com - for leaseholders, landlords, and real estate agents, to make it easier to find that person who would be an acceptable new tenant to the landlord when someone is asking to break their lease.
But we realized that at the same time we would be helping lease breakers, we would also be helping out another underserved market: The short term rental market. By "short term" we are referring to a time period generally between 2 and 10 months. Almost all apartment leases are at least one year in length. There are many reasons why people would not want to make a one year commitment on a rental, but are ready to make a several months commitment. That is where leasebreak.com comes in. A short term renter could "take over" someone else's lease...that is, someone who is looking to "break" their lease, creating the perfect match!
While landlords may allow a renter to "break" his or her lease, the landlord may only agree to allow someone out of a lease if the new tenant would sign a lease for a minimum term of one year. We understand this situation may come up a lot and we encourage lease breakers who encounter a landlord with these requirements to also post their lease details at leasebreak.com.
×
Privacy Policy
Leasebreak.com respects your privacy. Here is our privacy policy.
In order to post a listing, you would need to submit some very basic personal information, such your name, email address, and the physical address of the listed property. We only collect information that you supply to us. The address of the property listed will be posted on our web site, so we suggest if you are posting a listing, that you do not list your unit number. Leasebreak.com will use your email address if we need to contact you directly for any reason or to send you any updates or important information relating to Leasebreak.com. We will not sell or knowingly provide this information to any third party, unless required to do so by legal authorities. The apartment address is held in our database until the apartment listing is deleted (You can delete apartment listings yourself). Your name and email address is held in our database until the account is deleted (Leasebreak.com only can delete accounts).
If you are searching for rental listings or just perusing our web site but not posting a listing, we do not knowingly collect any personal data from you.
Leasebreak.com is copied on any emails that are generated from the web site. So, for example, if you are searching for a rental and click "contact leaseholder" and if you send the leaseholder an email, leasebreak.com is copied on this email. Leasebreak.com does this to be able to monitor spamming efforts, as well to better understand how people are using our web site.
We don't employ tracking devices for marketing purposes, including cookies. However, cookies are used and placed on your computer in order to store a session (i.e. to remember your login state, search criteria, filtering, and sorting view etc.). Also note that while we currently do not using any services to serve ads to you, in the future if we decide to do this, then third party vendors, including Google, use cookies to serve these ads.
×
Terms and Conditions
By using Leasebreak.com, you accept and agree to be bound by the terms and provision of this agreement. The terms below may be modified from time to time for any reason and without notice. Any participation in this site by you will establish acceptance of this agreement. If you do not agree to abide by the above, we ask that you do not use leasebreak.com. Please note that use of this web site is also subject to our Privacy Policy.
You must only contact leaseholders and other users of this site with the sole intent of wanting to rent out the apartment that is being listed. Users should not be contacted for any other reason. Under no conditions, should you spam other users.
You are solely responsible for any content that you post on our web site and you should use reasonable judgment in the content you choose to post. While under no obligation to do so, Leasebreak.com can remove the content you post, delete your apartment listing completely or delete your entire account at any time and with no stated reason.
As a mostly content generated web site, Leasebreak.com is not responsible for the accuracy (errors or omissions) of the information posted on this website by users, but please email us immediately at [email protected] if you notice any incorrect information and we will do our best to correct or remove it. Leasebreak.com is also not to be made responsible for the accuracy (errors or omissions) of any information that we provide. The content authored by leaesbreak.com is offered for informational purposes only.
We reserve the right to refuse service to anyone for any reason at any time.
You must be 13 years old or older to use this site.
It is your responsibility to keep your password safe and it is your responsibility to prevent others from using your account.
You should not use this website for any illegal or unauthorized purpose.
You should not overwhelm the resources of our site at any time and you should not infect our website with worms, viruses, or Trojan Horses.
Making false, fraudulent, or misleading offers or claims on this web site is forbidden.
Leasebreak.com, its employees, officers, directors or representatives will not be liable or responsible for any loss, accident, death, injury, or damages of any kind (including any loss of business) connected with any use of this web site or content or connected with the performance or nonperformance by leasebreak.com.
If you feel your intellectual rights have been infringed upon, please report this immediately to us by emailing us immediately at [email protected]
At this point, leasebreak.com is not accepting any compensation from any third party.
No one other than leasebreak.com or people interested in your apartment details should be contacting you directly. If you are being spammed by any third party, please email us immediately at [email protected].
You acknowledge and agree that you understand that third party web sites have their own terms of use and privacy policies and you should read them before using their web site if leasebreak.com provides a link to them. Leasebreak.com has no control over such third party web sites and leasebreak.com does not endorse and is not responsible or liable for any content on these web sites. Additionally, you agree that Leasebreak.com will not be responsible for any loss or damage caused or claimed to be caused by or in connection with the use of or reliance on any such content from a third party website.
×